Today is great day, we released Bridge 1.1! 🥳 The new version is available as a web version, MacOS, as well as Windows. Here are some of the most important features.
Logging in and out of phones
You don't have to sign in to Compass any more to be able to switch phones, now you can do that directly from Bridge. Just go to the **Menu ❯ Switch phones and you will see a window with the phones available in your company.
Also, Bridge remembers the last three phones you were logged into and shows them at the top of the list with the clock icon next to the phone's name.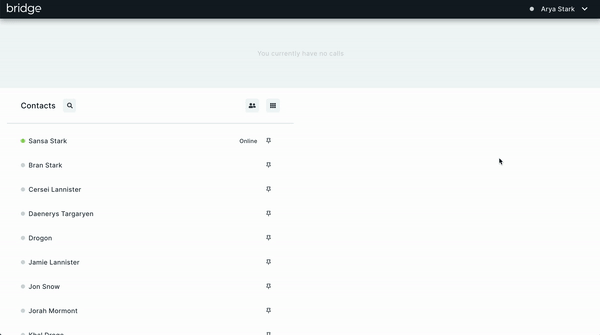 Supervisors can manage agents in a queue
Supervisors can now manage agents in their company. They can remove or add agents to various queues, and the agents will get a notification they have been added/removed from the queue.
Agents that are in the queue but are not logged in to their office phones, they are hidden and shown when you click the icon for managing agents, slider icon next to the queue's name.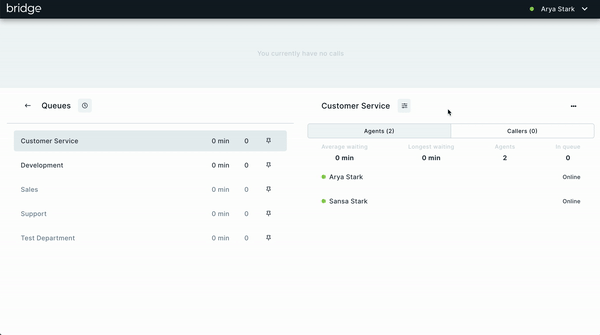 View logged out agents
Users that don't have supervisor rights can also view agents that are in the queue but logged out of their phones! Click on the queue and under the list of agents, there is Show logged out agents button.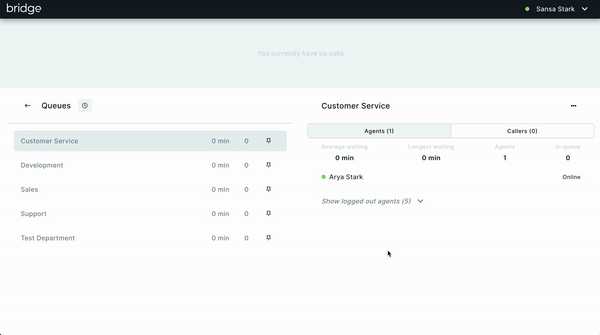 Preview Bridge without an account
For all the people who are interested how it all works, we have created a guided tour without needing to have any account, Compass or Bridge. Just go to sign in page and click Show me around.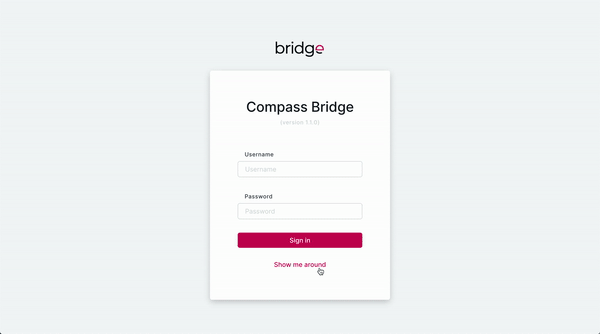 Input numbers during a call
It is now also possible to send digits as input during a call. What this means is that if you hear "Please input your post code", you can now do that in Bridge as well.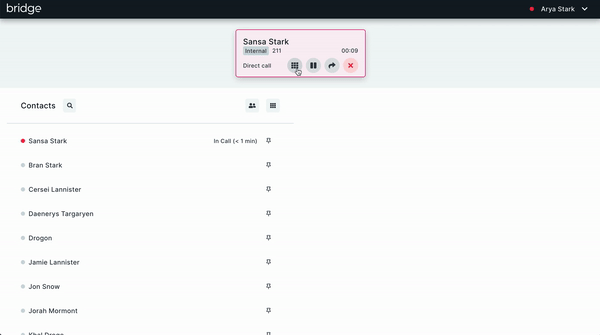 ---
For full release notes, click here: Bridge changelog.
To find out more about Bridge, click here: Bridge.
Subscribe to Talksome blog
Get the latest posts delivered right to your inbox